Can you believe that Christmas is next month? Because we're committed to making your life easier, we've put together a list of AMAZING goodies that we know you'll love. From baby products to smart storage solutions – there's bound to be something you'll love!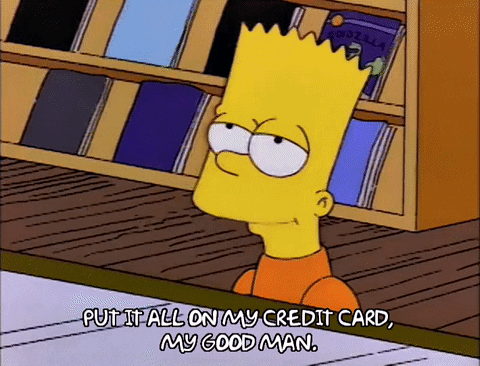 Cuddlers® – Growing South Africa's smiles, one change at a time!
Nobody understands the changing needs of South African mums, dads and babies like Cuddlers® does. For almost 40 years, we've been the companion to a generation of parents and their babies. We've been there for the smiles, gurgles, giggles, laughs, and every moment in between with our trusted range of nappies, pants and wipes. But, as the ONLY South African nappy brand available in all major retailers, we believe we have an even more important role to play in the lives of parents and babies in our communities.
Bringing premium features to your budget
It's only natural, every mother wants the best for her precious little one. But, we know that can be hard when you're juggling money to make ends meet. Cuddlers® takes our status as a super-value brand seriously and constantly explores innovative ways to incorporate premium features like stretch sides and reusable tabs into an affordable product range designed to suit any budget. Most recently, we have added an elasticated waist band to improve FIT and COMFORT for baby. Look out for our new DUAL-STRETCH nappy in store.
My Crunchbox
You can finally wave bye-bye to leaky lunchboxes with the brilliant collection of three- and five-compartment Bento Boxes from My Crunchbox! Proudly designed and made in South Africa by a mom of three who knows the struggle of of creating exciting lunchboxes that actually get eaten, these smart storage containers are spill proof and helps guide portion control in order to encourage healthy eating: win-win! From R399, and you can have it personalised with your child's name from R449. And, as if the lunchboxes weren't cute enough, you can also browse their range of sandwich cutters, decorative food pics and lunchbox notes. School lunches have never looked more exciting!
GynaGuard
You absolutely do not have to put up with nasty health niggles like vaginal itching or unpleasant odour and the solution is as simple as adding just one product to your daily hygiene routine: GynaGuard Ultimate Daily Control Intimate Wash. All women require daily intimate hygiene to keep their intimate skin clean and using the correct product can prevent accumulation of vaginal discharge, sweat, urine and faecal contamination, to avoid any unpleasant odour.
GynaGuard Ultimate Daily Control Intimate Wash eliminates odour, relieves discomfort and irritations, conditions and moisturises your intimate area, restores natural pH (helping to offer protection from infections), leaving you feeling fresh and confident.
Novalac Junior
At the age of three children are still developing bones, teeth, muscles and, of course, their brains – that's why milk remains an important dietary source for children, helping to ensure their optimal growth. 
Novalac Junior is a delicious flavoured drink for growing children aged 3 to 5 years. Because it contains significantly more iron than normal cow's milk, it it contributes to brain development and help your child avoid mineral deficiencies. Novalac Junior also contains zinc to help with a healthy immune system, and calcium and vitamin D to aid in the normal growth and development of healthy bones.
Novalac Junior contains real fruit puree (banana and apple), which means that there are no artificial flavours used in the product – plus no added sugars or colourants! It also contributes to the drinks delicious real fruity taste. The unique banana and apple fruit flavour will help diversify your child's tastebuds and help foster good eating habits. Your kids will love it!
Burt's Bees
Eco warriors and lovers of natural skincare products have long been fans of the impressive range of skincare products from Burt's Bees, and for good reason. The company are pioneering a new way forward in sustainable business practices; their ingredients are all natural, sustainably sourced from nature, and come in recyclable packaging. In fact, the company have stated that they've even kept their operational waste out of landfill since 2010. Where does it go instead? Into compost bins, to recycling centres and waste-to-energy facilities. Now, that's a business philosophy we can get behind!
Although they're a relatively new find to the team here at BYY HQ, Burt's Bees was actually started in 1980s. But it's no longer just the nature-loving set that make up their biggest supporters, regular beauty junkies are really sitting up and taking notice – the range is extensive and each product we tried was better than the last. There's lip balm (tinted or untinted), lip shimmer, cuticle cream, hand cream, body lotion, foot cream, facial wipes and much more so you really are spoilt for choice.
It's difficult to pick a favourite but if we absolutely had to, it would be this: the Burt's Bees Lip Shimmer – just R99 from Dischem. It offers all the nourishing properties of a good balm thanks to its potent ingredients of sunflower oils, beeswax and Vitamin E, but with a flattering hint of colour (there are 10+ colours to choose from) – and, of course, minus the parabens, phthalates and petrolatum that are in so many beauty products these days. Perfect for busy moms on the go!
While we're already obsessed with the range of products available locally, we have our fingers crossed that the Burt's Bees baby range (which includes baby oil, diaper cream, shampoo & wash, wipes, healing ointment and even formula) makes its way to SA shores soon.
Panado®
Panado® is trusted by South African families to offer fast relief of pain and fever.1-7,8 Panado® contains paracetamol, which boasts over 150 years of clinical experience.9 Panado® offers a dose of care for the whole family, from tiny tots to grandparents.2-7 It gets to work in just 15 minutes and is gentle on childrens' stomachs.8,9,10 Panado® has a wide range of products for both adults and children; it is available in capsules, tablets, effervescent tablets and syrups for children. The range sports many different pack sizes so grab a pack for relief on the run or for home use.2-7 Panado® Paediatric Syrup in peppermint flavour, now available in a convenient 5ml sachet for use on-the-go, making pain + fever care easy, any time, anywhere.
References:
IRI Data for MAT March 2020. 2. Panado® Tablets approved professional information, June 2005. 3. Panado® Capsules approved package insert, August 1984. 4. Panado® Effervescent (Tablet) approved professional information, July 1992. 5. Panado® Paediatric Strawberry Syrup approved package insert, March 2002. 6. Panado® Paediatric Syrup approved professional information, 25 November 2020. 7. Panado® Infant Drops (Drops) approved professional information, August 1990. 8. Wilcock A, Twycross R. Therapeutic reviews: Acetaminophen (Paracetamol). Journal of Pain and Symptom Management, 2013; 46(5):747-755. 9. 150 years of paracetamol. GP Pharma Update Mar/Apr 2019. 10. Goodman & Gilman's. The Pharmacological Basis of Therapeutics, 13th edition. Chapter 38. Pharmacotherapy of Inflammation, Fever, Pain and Gout. McGraw Hill Education. 2018. ISBN: 978-1-25-958474-9.S0 S1 Panado® Tablets. Each tablet contains paracetamol 500 mg. Reg. No. B/2.8/858. S0 S1 Panado® Capsules. Each capsule contains paracetamol 500

Reg. No. S/2.8/57. S0 Panado® Effervescent Tablets. Each tablet contains paracetamol 500 mg. Reg. No. V/2.7/219. S0 Panado® Paediatric Syrup Strawberry. Each 5 ml contains paracetamol 120 mg. Reg. No. 35/2.7/0112. S0 Panado® Paediatric Syrup. Each 5 ml contains paracetamol 120 mg. Reg. No. B/2.7/1143. S0 Panado® Paediatric Syrup Alcohol and Sugar Free. Each 5ml contains paracetamol 120 mg. Reg. No. V/2.8/208. S0 Panado® Infant Drops. Each 0,6 ml contains paracetamol 60 mg. Reg. No. V/2.7/209. For full prescribing information refer to the professional information approved by the medicines regulatory authority. Adcock Ingram Limited. Reg. No. 1949/034385/06. Private Bag X69, Bryanston, 2021, South Africa. Tel. +27 11 635 0000. www.adcock.com 2021091510152546 – September 2021