It's no secret that the team here at BYY HQ likes to shop, and top of our have-to-have-it list is anything that makes the day-to-day life of parents easier, more comfortable or enjoyable – and that's exactly why we've put together this list. Below you'll find our pick of the very best products that we can't live without… and we know you'll love them, too!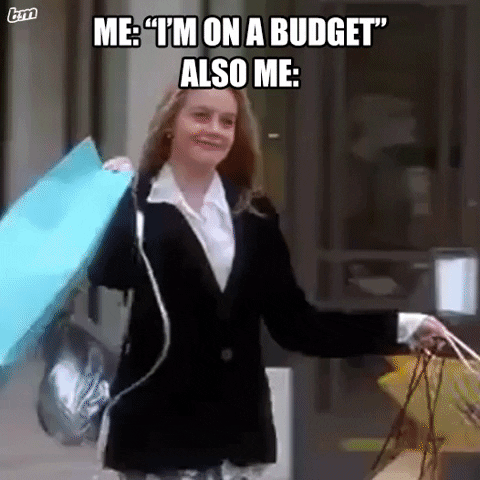 Magnetic Munchkins
Anyone who has been through the newborn stage knows the drill: it's the middle of the night, the baby's screaming for a feed and needs a nappy change, you're fumbling around in the dark trying to fasten press-studs on a onesie and nobody is having a good time. Enter: Magnetic Munchkin, a Proudly South African kiddies clothing brand that offers a genius solution to an everyday parenting bugbear. Forget fiddling with press studs, buttons and zips – instead, let super easy magnetic fasteners do all the hard work for you! And, before you ask, YES they can go in the washing machine. From R295 for a romper.
Chasing Marian, published by Pan Macmillan
Here's a South African novel that even international author MARIAN KEYES (yes, really!) is excited about! Four local authors – Amy Heydendrych, Qarnita Loxton, Pamela Power and Gail Schimmel – teamed up to write this novel about four strangers, two cities and one chance online meeting. The thing that ties these four strangers together? They're all die-hard Marian Keyes fans. Keyes herself described the book as "Warm, funny and moving – I loved it." And that's all the endorsement we need! Available at all good book stores.
Tarryn and Craig Ceramics Boobie Mugs
Okay, we'll admit these boobie mugs aren't everyone's cup of tea (hee hee, see what we did there?!) but they're still worthy of a spot on this list because they're ridiculously cool! Made by Tarryn and Craig Ceramics, each piece is handmade from white earthenware clay and they come in designs made for left- and right-handed drinkers. Boobie mugs priced between R300 and R350 each. And if you're still not convinced that your kitchen needs these mugs, there are loads of non-boob-related products available from the online store, including trinket bowls, soap dishes, mugs, bowls and serveware. Available from Tarryn and Craig Ceramics.
Reuterina® Drops
Reuterina® drops – the No.1 Prescribed paediatric probiotic2 – offers moms daily care for baby's gut health1. Now available in an 'easy squeezy' dispensing tube, making it easier to place drops in baby's mouth.
80% of our immune system is located in the gut – which means healthy gut flora is important for a well-functioning immune system. The good bacteria in the gut forms the first line of defence against pathogens3. Fortunately, Reuterina® drops contain the probiotic strain L. reuteri Protectis, which competes with 'bad' bacteria in the gut, thus preventing it from multiplying in the gut, and causing pain and discomfort. 4,5
Reuterina® drops
Reduce colic crying time by 50%6
Reduce daily regurtitation by 80%7
Relieve constipation quickly4
Help baby recover from diarrhoea quickly5,8
Restore and maintain a healthy gut flora balance2
Lactose, milk protein free & gluten free9
Reduce the number of sick days10
Significantly lowers eczema from birth up to 2 years of age11*
Choose Reuterina®. Trusted to perform. Proven to work.12,13

Declan & Leah kid's furniture
Fancy a personalised toy box for your little one? We've found the perfect buy: how cute is this one (picture below) from Declan & Leah? And it's on wheels so will be easy to move around! Like everything else from Declan & Leah, this high-quality toy box is hand made using solid Birch Ply and is painted with non-toxic, child-friendly paints. Choose your box size and paint colours and they'll do the rest. From R899 for a personalised toy box. And if you want to have a look around at the rest of the beautiful products available you'll find everything from beds to bookshelves, wall art, table and chairs sets and playroom furniture. Browse the selection HERE.
COLAB Dry Shampoo + Refresh & Protect
Ah, dry shampoo: a busy mom's best friend. Say 'goodbye' to bad hair days and 'hello' to the other moms at the school gate asking where your had your hair done. Sound too good to be true? Well, it's not, because COLAB's new 6-in1 product offers UV and pollution protection, AromaGuard scent (to banish unpleasant odours), refreshes hair and lightly conditions while caring for your scalp. And, if that impressive list of what the product accomplishes doesn't impress you, we're sure the competitive price point will: from (recommended retail) R99,99 for 200ml at Clicks. Also on our hair wish-list is the new dry shampoo Overnight Renew formula from COLAB. Pssst: we love that COLAB products are cruelty-free and vegan!
Tommee Tippee GroClock
Moving your child from a cot to their first bed is such an exciting milestone… until you realise that they can – and WILL – get out of bed whenever they want. Put a stop to the early morning wandering with a Tommee Tippee GroClock, which helps little ones distinguish between night and day, and learn when it's an appropriate time to get out of bed. How does it work? The clock face glows blue at night (with pictures of stars) and turns yellow (displaying a picture of the sun) when it's 'awake time' and they're allowed to get out of bed – and the sleep/wake times are set by parents. From R579 on Takealot.
*When L. reuteri (strain DSM 17938) given to expecting mothers and then infants.
1. Rx Impact Data [May 2020].
2. Reuterina® drops Approved Package Insert, August 2009.
3. Biogaia Immune Boost Product sheet
4. Coccorullo P, et al. Lactobacillus reuteri (DSM 17938) in infants with Functional Chronic Constipation: A Double-Blind, Randomised, Placebo-controlled study. The Journal of Paediatrics 2010;157(4):598-602
5. Eom T-H, et al. The therapeutic effect of Lactobacillus reuteri in acute diarrhea in infants and toddlers. Korean J Ped 2005;48:986-989.
6. Savino F, et al. Crying time and RORy/FOXP3 expression in Lactobacillus reuteri DSM 17938-treated infants with colic: A randomized trial. J Pediatr 2018;192:171-177.
7. Indrio F et al. Eur J Clin Invest. 2011;41:417–422. 17. Indrio F et al. J Pediatr. 2008;152:801–806. (in Biogaia FGIDs in infants Jan 2021)
8. Francavilla R, et al. Randomized clinical trial: Lactobacillus reuteri DSM 17938 vs. placebo in children with acute diarrhea – a double-blind study. Aliment Pharmacol Ther 2012;36: 363-369.
9. Data on file
10. Gutierrez-Castrellon P, et al. Diarrhea in preschool children and Lactobacillus reuteri: a randomized controlled trial. Pediatrics 2014;133(4):e904-e909.
11. Abrahamsson TR et al. J Allergy Clin Immunol. 2007;119(5):1174-1180. (in Biogaia Allergy HCP 2019)
12. Data on File.
13. Guarner F, Sanders ME, Eliakim, et al. World Gastroenterology Organisation (WGO) Global Guidelines. Probiotics and prebiotics, February 2017.
040 ZA Reut 022022