It's no secret that the team here at BYY HQ likes to shop, and top of our have-to-have-it list is anything that makes the day-to-day life of parents easier or more comfortable – and that's exactly why we've put together this list. Below you'll find our pick of the very best products that we can't live without… and we know you'll love them, too!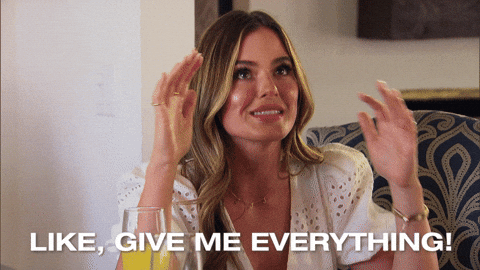 At first glance, this nifty contraption looks like a clutch handbag. But it's nothing of the sort. It's actually a booster seat for kids that folds up small enough to fit in your handbag. How clever?
Who is it designed to be used by? Kids aged 4 up to 12 (around 45kg) who have outgrown the car seat phase but still need a bit of extra height and safety when travelling in a car.
The beauty of it is that it's so easy to transport so grandparents can easily keep one in the cubbyhole for when the little ones visit, take it along when you rent an Uber, it's a cost-effective alternative to renting a booster seat when you rent a car, and you can fit three in a row in the back seat (even in smaller cars). And, of course, it meets all the necessary safety regulations. From R849, available from Takealot.
Sudocrem
Let's get to the bottom of it! Sudocrem is your simple effective ally whenever you or your family has a skin complaint that needs some gentle care. Sudocrem a gentle, yet effective cream that helps to calm, soothe and heal sore skin.  It reduces the risk of infection and helps to soothe discomfort by forming a protective barrier over the vulnerable area.
Not only is Sudocrem the very best at treating nappy rash, but can also be used to treat cuts and grazes, minor burns, acne, eczema and other mild skin conditions. Who doesn't love a product that can be used by the whole family? Use Sudocrem to treat the following skin conditions.
✅ Eczema
✅ Bedsores
✅ Acne
✅ Minor burns
✅ Surface wounds
✅ Sunburn
✅ Chilblains
✅ Nappy Rash
Here it is, the bag we've all been waiting for. It's a nappy bag that's so pretty it could easily be mistaken for a handbag – and, honestly, one you'll use for ages after your little one has outgrown the nappy stage. The range has been expertly crafted for women who aren't willing to compromise style for convenience – with a Lily Rose Collection bag you can have both! They're made from no-snag neoprene so they're lightweight but also durable and with just the right amount of stretch to fit in that little something extra – because you can never have too much space in your bag! And the best bit? They're all machine washable so you don't have to worry about all those inevitable spills and smears – genius! You can shop the Lily Rose Collection online by clicking here.
Lil-Lets Breast Pads
Lil-Lets understands exactly what nursing moms need – which is why everyone's raving about their new Lil-Lets Breast Pads. These individually wrapped, disposable Breast Pads are ultra-slim and shaped to fit your body.
The super-soft cover is gentle on your skin, and any moisture is absorbed in seconds to keep you feeling comfortable and protected from leaks. The adhesive ensures a secure fit inside your bra, while still being easy to remove. Available now in store and online.
SnuggleSox
Gone are the days of accepting that ice-cold feet are a part of winter that we just have to put up with. Introducing SnuggleSox: microwaveable slipper socks that you put on your feet while watching TV or reading. The result? Toasty toes and pure bliss!
Made from fleece material and filled with rice (which won't smell when you heat it like some fillings), your SnuggleSox are warm after just 90 seconds in the microwave. They're not meant to be walked around in too much – that's what your slippers are for – but if you're looking for a way to keep your feet warm this winter, SnuggleSox feel like a comforting hug for your feet. Available in five adult sizes and a range of designs, a pair costs R320.
The Sibahle Collection
'Sibahle' is a Zulu word that means "we are beautiful", making it an apt name for a range of Proudly South African dolls that were created to encourage black children to be comfortable in their own skin – because every child should be able to have a doll that looks like them.
The vanilla-scented dolls in The Sibahle Collection have 4c afro texture hair that can be washed, braided and conditioned, and there are loads of additional outfits to shop. Also available in the online store are clothing options for kids (not just the dolls!), party accessories, backpacks, books and puzzles. And they've just launch their boy range: Nsika by Sibahle Collection! Dolls from R495.