The team here at BabyYumYum HQ has done all the hard work of finding the best products to make your life easier, prettier or just more enjoyable. Now all that's left for you to do is click 'add to cart'. You're welcome!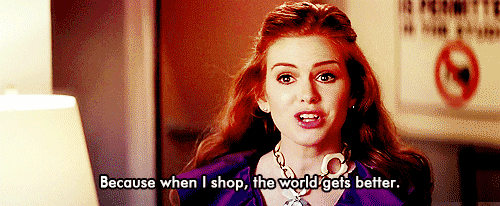 Dragon Baby Gum Drops
Come rain or shine, your little one will be dressed to impress in these gorgeous gum boots! And because we're not afraid to ask the important questions here at BYY, we want to know: why don't these come in grown-up sizes?! Available in blue, red and yellow in (child) UK sizes 6-8. From R480 from WiddleWaddle.

VaseBuddy
Say 'hello' to your new home styling hero: Vase Buddy. It's a flexible silicone grid that fits over any vase shape so long as the opening is between 12 and 20cm, it's reusable and washable. Simply place it over your favourite vase and it will hold the flowers in place, making arranging them super easy – and you won't need as many flowers to make an impressive-looking arrangement. In fact, owner Bridget Breen describes it as 'kind of like a paint-by-numbers but for flowers'. And here's the really smart bit: if you need to change the water in the vase, you can take the Vase Buddy off the rim then put it back without destroying your arrangement. Genius! From R140 from Takealot or Vase Buddy.
Kikkerland Reusable Zip-Up Snack Bags
Hurray – no more fighting with a roll of clingfilm while packing school (or work) lunches! These reusable bags are perfect for keeping sarmies or snacks fresh until they're ready to be eaten. They're eco-friendly, leak proof and dishwasher- and freezer-safe so they tick all the 'busy mom' boxes. Plus, just look at how cute they are! Available in tiger, panda or hippo designs, R79 for a pack of three from NiftyGifts.
Safety 1st Medicine Health care kit
The Safety 1st Healthcare Kit contains the essential health items you'll want to have on hand for baby while on the go. This kit gives you a stylish and easy way to keep baby's healthcare items organized with the zippered case to keep everything safely stored inside. It also easily reverses from a standard pouch to a pencil style case. With a 3-in-1 thermometer, Newborn nasal aspirator, 5 alcohol wipes, Soft grip toddler toothbrush, Medicine dropper and Emergency information card you'll be ready wherever the road takes you. RSP: R249.99 available at Baby City, Clicks, Takealot, Yooper Online.
KitchenCraft Herb Stem Stripper
We love a time-saving gadget as much as the next mom, which is why we can't stop telling everyone about the KitchenCraft Herb Stem Stripper. It makes light work of de-leafing herbs – just pull the stalks through the appropriate-sized hole. There's even a sharp edge for cutting the leaves once you've stripped them and you can pop the whole thing in the dishwasher when you're done. Easy! From R119 from YuppieChef.
The Perfect Hair's new Sunflower Range
If you have curly or coily hair, we've found the game-changing hair products you didn't even know you needed: The Perfect Hair's new Sunflower Range. Made from locally-sourced sunflower oil, blended with bases of coconut and castor oil, this new range is rich in vitamin E to nourish and treat your hair. There are four products in the range, including a moisturiser, a leave-in treatment, an oil spray and a braid spray. Buy it. Buy it now. From R79,99 for the 125ml Sunflower Oil Sheen Spray, and from R59,99 for the Sunflower Braid Spray from Clicks.
What if, Pig? by Linzie Hunter (Harper Collins)
Meet Pig: a tremendous worrier who can help but think about what could go wrong in every situation. With the help of his good friend, Mouse, will Pig manage to turn his anxiety into optimism? A heartwarming tale with a good message that adults can benefit from hearing just as much as kids. From R158, available from Exclusive Books.
All these brilliant buys got us feeling like…