Can you believe that Christmas is (finally!) just around the corner? Because the team here at BYY is committed to making your life easier and filling it with inspiration, we've put together a list of AMAZING goodies that we know you'll love. From time-saving convenience products to a Christmas gift they'll use for years to come – there's bound to be something you'll love!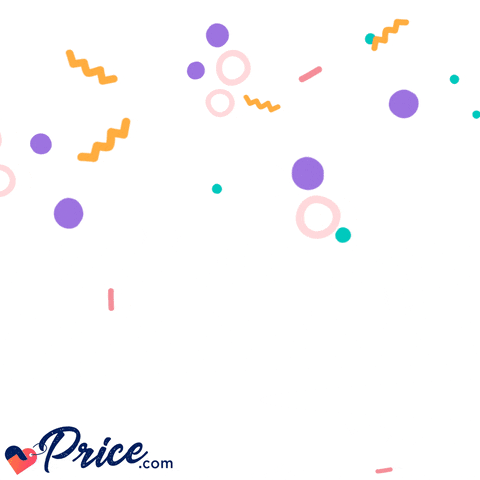 Labels4School
Ah, the festive season really is the most wonderful time of the year. Followed by January – one of the longest months of the year (at least it feels like it). And do we even need to mention how hectic the back-to-school prep is? All that shopping and – argh – labeling. But we'll let you in on our new favourite time-saver: Labels4School. Labeling clothing is a breeze with a choice of stick-in labels or iron-on labels (because, honestly, who has time for sewing?). There are also shoe labels, allergy alert stickers, micro labels, bag tags, pencil labels and just about anything else you can think of. And you can personalise them with your choice of font and picture. We love, love, love the convenience of Labels4School! Get a pack of 50 multi-purpose labels for R65, or a pack of 30 colour shoe labels for R75. From Labels4School
The Christmas Co gift sack
Looking for a last-minute gift to spoil your little one? They'll love a personalised gift sack – how cute is this Dasher Christmas sack? It's 80x53cm so can take an impressive haul and it's a gift they can use year after year. It's a bargain at just R399, which includes personalising it with your child's name. And while you're browsing the website online, check out the cool ready-to-decorate gingerbread house kits – no baking required! Gift sacks available from The Christmas Co
Enterogermina®
Every parent knows how easily kids pick up viruses from each other in school or daycare settings. Some of these symptoms are gone in a day, but sometimes they can last much longer. You want your child's immune system to be fighting fit, as it is the key to good health. But few people know that there is a very strong link between your child's gut health and how well their immune system works. In fact, about 70% of the immune system is housed in the gut.1
Here's what this interaction between the immune system and bacteria in the gut means for your child's health:
The microbiota or all the micro-organisms (such as good bacteria) that live in the digestive tract, help to maintain the stability of the immune function in the gut.

2

Changes in the gut microbiota can lead to your child's immune system not detecting or responding as efficiently to invaders, such as viruses.

3

A stable microbiota helps with digestion, production of nutrients, detoxification, protection against germs and general regulation of the immune system.

3

A healthy immune system fights harmful viruses, but also knows not to put up a fight against healthy parts of the human body or against harmless substances.

3
Your child can, in certain circumstances, develop an imbalance in the gut bacteria, which reduces the immune system's ability to recognise and fight off harmful germs. Think of the immune system as a protective wall – an imbalance can cause it to crumble, removing the protective barrier the immune system usually provides.4
So, why choose Enterogermina®? It's is a probiotic (live micro-organisms that help to restore balance in the gut) easy to use, and part of the solution to help ensure gut health and a strong immune system in your child. Enterogermina® is the world's #1 over-the-counter probiotic.* It works gently, in harmony with the body to restore and maintain a healthy gut, it contains the bacterium Bacillus clausii that survives the journey through your child's digestive tract. This bacterium is not destroyed or weakened by stomach acids.5 This means that Enterogermina® is active where it needs to be, namely in the intestine.5 Enterogermina® is not destroyed by antibiotics your child may be taking6, it only has to be given once a day in liquid form, so no struggling to get your child to swallow and chew tablets. And Enterogermina® has no taste, or smell, and contains no sugar, lactose, gluten or preservatives, so your child is unlikely to pull a face or refuse to take the medication.
References: Nicholas Hall's Global OTC database, B6, 2019 & 2020. 1. Ciccolini, K. (2018) If Your Gut Could Talk: 10 Things You Should Know. Healthline. Available at: https://www.healthline.com/health/digestive-health/things-your-gut-wants-you-to-know. Accessed on 25/05/2021. 2. Fields, H. (2015) The Gut: Where Bacteria and Immune System Meet. Cited: 20.10.2021. Available: https://www.hopkinsmedicine.org/research/advancements-in-research/fundamentals/in-depth/the-gut-where-bacteria-and-immune-system-meet. 3. Wu H.J., Wu E. The role of gut microbiota in immune homeostasis and autoimmunity. Gut Microbes. (2012). Vol 3, pp 4 – 14. Cited: 20.10.2021. Available: https://www.ncbi.nlm.nih.gov/pmc/articles/PMC3337124/. 4. What Causes Dysbiosis and How Is It Treated? Healthline. [Online]. Cited: 25.05.2021. Available: https://www.healthline.com/health/digestive-health/dysbiosis. 5. Ghelardi E, et al. Survival and persistence of Bacillus clausii in the human gastrointestinal tract following oral administration as spore-based probiotic formulation. J Appl Microbiol. 2015;119(2):552-9. 6. Abbrescia A, et al. Antibiotic Sensitivity of Bacillus clausii Strains in Commercial Preparation. Clinical Immunology, Endocrine & Metabolic Drugs 2014; 1:102-110. ENTEROGERMINA® 2 billion/5 ml, oral suspension: Each 5 ml vial contains 2 billion polyantibiotic-resistant Bacillus clausii spores (strains SIN, O/C, T, N/R). Class D: Complementary Medicines: Health supplement; 34.9 Probiotics. ENTEROGERMINA® 4 billion/5 ml, oral suspension: Each 5 ml vial contains 4 billion polyantibiotic-resistant Bacillus clausii spores (strains SIN, O/C, T, N/R). Class D: Complementary Medicines: Health supplement; 34.9 Probiotics. This unregistered medicine has not been evaluated by the SAHPRA for its quality, safety or intended use. For full patient information refer to the patient information leaflet. Holder of Certificate of Registration: sanofi-aventis south africa (pty) ltd, Reg. no.:1996/010381/07. Sanofi House, 2 Bond Street, Grand Central Ext. 1, Midrand, 1685. Tel: (011) 256 3700 Fax: (011) 256 3707. www.sanofi.co.za. MAT-ZA-2101353-1.0-10/2021
Breazies father-and-son swim shorts
Last month we were crushing on gorgeous mommy-and-me dresses and this month we've found matching father-and-son swim shorts! Bright colours and fun prints (think llamas, penguins, pineapples and more) are the perfect summer combo. From R545 for the boys shorts and from R745 for the grown-up pair. Pssssst: they have matching his-and-hers swimwear too… Available from Breazies
Hansel & Gretel backpacks
Durable, wipeable and waterproof: these vibrant backpacks tick all the right kid-friendly boxes – and they're available in super cute fabrics to boot! They're big enough for all the essentials but are still compact enough that your little one can carry the bag themselves and the prints include sharks, lions, spaceships, pizza, daisies, ballerinas, mermaids and more. Plus, the bags can be personalised for an extra cost. You might also like the range's braai coolers, tote-, overnight- or lunch bags, blankets and swimwear. Kids backpacks from R970 each from Hansel&Gretel