Here at BabyYumYum, we're committed to making your life easier, and that's exactly what we've done while compiling this list. Below you'll find a list of the very best products that we can't live without… and we know you'll love them, too!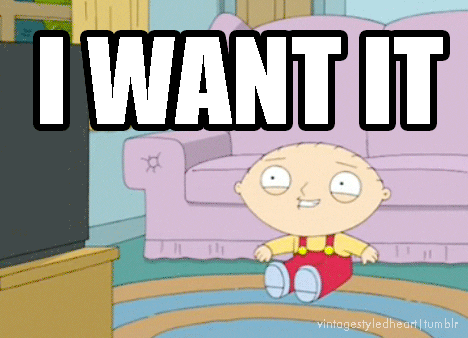 Wrapistry's new baby registry service
With no end to the pandemic in sight, brick-and-mortar shopping experiences have increasingly been replaced by the click-and-mortar variety: you order online and have it delivered to your home. And because family and friends may not always be able to celebrate a new baby's arrival in person, it makes finding and delivering the perfect gift more important than ever.
Who better to trust with your baby shower gift registry needs than Wrapistry, South Africa's already-trusted online gift registry? Wrapistry uses design and technology combined with exceptional customer service to help couples – and their loved ones – browse through a curated selection of everything that new parents and the new arrival may need. Couples can choose from an amazing range of products. From stylish cots and sleek strollers to everyday essentials (think cutlery sets and vests), Wrapistry has created the ultimate baby registry. Plus, new, beautiful items are added to the online store each week. Couples can ask for exactly what they want – whether that's gifts or cash funds – all in one place, so their loved ones have options. And if the couple want a big-ticket item, group gifting gives shoppers the opportunity to contribute what they can.
Forget the hassle of keeping track of who gave you what, Wrapistry does all the hard work for you. The added bonus? You get free delivery, free exchanges and the opportunity to customise the look and feel of your registry. Genius! You can visit their Facebook and Instagram pages here.
Build-A-Bear's new arrivals: Peter Rabbit & Minions Kevin and Bob
Not that you needed a new reason to love Build-A-Bear but here are three anyway: Peter Rabbit, and Minions Kevin & Bob. We've been waiting for these characters to hit the shelves and wish them a warm welcome to the 2021 Build-A-Bear family. And, before you ask: yes, you can buy clothing and accessories for them, too. Happy shopping! Bob: R299,90. Peter Rabbit: R349,90. 
Lilaq's at-home healthcare app
There's little busy parents value more than time-saving convenience, and who wouldn't appreciate having one less thing to worry about? Enter Lilaq Health, a mobile platform that offers at-home and in-office consultations with qualified nurses. Want your newborn's vaccinations to be done in the privacy of your own home? No problem! Work team need vitamin B injections? Easy! Have a wound that needs to be tended to? Consider it done! Visits are charged at a flat cash fee of R600. 
Heliocare 360° Pediatrics Mineral SPF 50+
The team at BabyYumYum is famously fussy when it comes to products we'll use on our kids (which mom isn't?), but Heliocare 360 Pediatrics gets our stamp of approval. The products offer protection against the four types of radiation (UVB, UVA, Visible and Infrared radiation) and was specially designed for babies and children with sensitive skin. From R340. 
LEGO® Creator Expert Bonsai Tree
If you're not new to the BabyYumYum website, you may have already noticed that we have a bit of thing for LEGO®, and here are our new obsessions: LEGO® Creator Expert Bonsai Tree LEGO® Creator Expert Flower Bouquet. Is it too soon to add these to next year's Christmas list? Bonsai and Flower Bouquet: R999,99 each. 
All Gold's Skweezi
Okay, so this product isn't brand new but we've only just discovered it and we think everyone should know about it. Say 'bye-bye' to sticky residue and crumbs in your jam with All Gold's revolutionary (no, we're not exaggerating, this really is how we feel about it) Skweezi jam bottle. From R36,99 for 460g.
The Midnight Library by Matt Haig
Have you ever wondered how making one different decision might have changed the trajectory of your entire life? The protagonist in bestselling author Matt Haig's new novel, Nora Seed, finds herself stuck somewhere between life and death. In this limbo, she finds a library and each book on the shelf represents a life she could have lived if she'd made a different choice. An interesting read that makes you think about regrets in a whole new way.
Magnolia and Cocoa Heaven Tissue Oil by Bramley's new 250ml bottle
A staple in the bathroom cabinet of every pregnant woman, where would we be without tissue oil? And Bramley Cosmetics is South Africa's best selling tissue oil brand – and that's enough to convince us to stock up on this new bigger bottle that's also better value. It works just as well on dry nails, skin and lips as it does on scars and stretchmarks and, with Bramley, you really get your money's worth: the bigger 250ml bottle is just R39,99!