Do you want to be more productive on your phone, and less distracted by it?
Here are some tips to get control of your phone and other mobile devices, and get rid of the things that you don't need, nor serve you well.
1. Clean your devices
Have you ever thought about all the different surfaces on which your phone and tablet have been placed? Or how many hands have held your device in the last week? Perhaps you enjoy eating snacks while watching your favourite shows and your gaming controller has spent a lot of time in your hands as well. Don't forget your earphones and charging cables.
It's time to regularly remove and clean your covers, wipe your devices with a disinfectant wet wipe (oh, how we love the wet wipes!) and make it a weekly habit.
YOU MIGHT ALSO LIKE TO READ: Have a job interview or first date? Here's how to make a GREAT first impression
2. Do a stocktake
Are you running out of space on your phone, or battling to find apps or images because of the "clutter"?
Start with the following:
When last did you count the devices you're using? Also count the collection you as a family use from tablets, smartwatches, laptops, phones, gaming consoles, smart assistants, smart TVs, routers – the list goes on.
Determine what is needed and what is taking unnecessary space and wasting precious energy resources. Store the ones you don't use as backups or gift someone else – just remember to ensure you clear your information as best as possible first.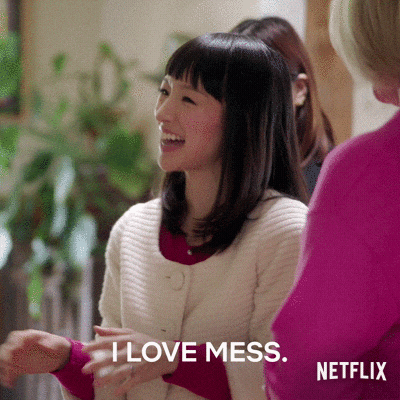 Your looooong list of apps
Have a look at the apps you have downloaded over the past year and delete the ones you don't use or play with anymore. There might be many apps just floating about on your device and eating up precious space. By deleting unwanted apps and sorting the ones you still use, you will save time, because you don't need to page through many screens to find what you're looking for.
Here you might have to be unemotional and critically think about your time plus the energy you spend on all the different groups. Perhaps some groups have become inactive and you can easily leave and delete those. There also might be some other groups that like to chat till late at night and share memes and videos you don't like. Just say: "Thanks for having me but to spend more quality time with my family, I have to leave this group – enjoy the group and I'm out of here".
Leaving a group could offend people so do it in the friendliest way possible, and set yourself free. If you're the admin of a group, you are legally responsible for the content shared, and it's a good time to send a reminder of the rules and purpose of the group.
ALSO READ: Feeling a bit blah? Here's how to wake up in a good mood every day
You could review your online friends' list and double-check if you're happy to be linked to everyone. If not, then unfollow, mute or unfriend. We have a choice regarding the content we see and the voices we listen to – and we need all the positivity we can get, right?
3. Sort it out
You can put the apps you use most on your home screen and create clusters to position the same types of apps together. Think carefully about your social media apps, because it becomes second nature to click on them and spend a lot of time mindlessly scrolling through the feeds – it might help to put them in a spot that is not so easy to access.
Your albums, music and other media
Get comfortable, grab a cup of coffee, and go through your pictures, videos, songs, and other media to see what should stay and what you should let go of. You might have 12 versions of the same selfie – choose the best one and clear the rest. Also, remember to do regular backups. There are fantastic apps such as Google Photos where you can save your photos, and free up your phone.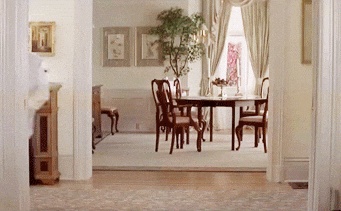 4. Refresh
Now you are ready to be creative and add your 2021 sparkle to your digital life. Be authentic, and your true self so that your online persona reflects who you are. Here is a list of updates to start with:
Choose something that no one can guess AND use a different one for each platform. Tip: take a sentence like "The moon is bright at night" and form Tmiban_your name&platform. Being hacked can be devastating so rather take the time to secure yourself. Remember to store your passwords safely.
DON'T MISS: This is how you can work more me-time into your daily routine
Are you still using the same image you added when you created your profile? It's time for a new updated image so that your online friends will be able to recognise you if they meet you in the mall.
Status and personal information
Your status and personal information might have changed. Be careful with what you share. You don't need to share your phone number, address and the whole family tree. Keep in mind that the information you use here could lead people to you and your family.
Platforms update their terms and conditions, and often improve the security features. Ensure that you are satisfied with the boxes you have ticked and rather be more cautious when it comes to giving the whole world access to you and the information you share.
Regular updates will ensure that you use the best versions of the platforms. Again, remember to do backups and keep your devices plugged in (on charge) while doing updates.
May this be a happy digital year for you and here's to being responsible digital citizens.
Rianette Leibowitz, Cyber Safety & Digital Parenting Thought Leader, Brand South Africa Play Your Part Ambassador and founder of SaveTNet Cyber Safety