As the countdown to Christmas begins, we've rounded up some of our favourite goodies that we think you'll love. From beauty to decor to books you're bound to find something that you'll just have to buy!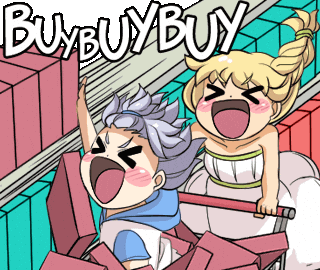 Ethnikids bookstore
When five local moms couldn't find books with characters that looked like their own children, they decided to do something about it. The result? Ethnikids, an online bookstore specialising in children's books that feature characters of colours and are available in a number of South African languages. The founders say their mission is to empower African children by exposing them to diversity in the books they read, and we think they've successfully done exactly that! Browse the impressive selection of books, including Mpumi's Magic Beads (R120) and Mzanzi Nursery Rhymes (R130), at Ethnikids.
Rustiq clothing
How cute is this cotton anglaise Yvonne dress with the square collar? It's classic, stylish and gorgeous – AND it comes in a mini me version for your little one. And there's a good selection of colours and styles – like the floral Ada dress. Isn't that the height of mommy-and-me style? Yvonne dress R850 and R450 in the child's size. Available from Rustiq.
Kikki and Franki wall decals
Want to give your child's room a makeover… minus the headache of painting or wallpapering? The clever people at Kikki and Frank have made it easier than ever with their cool vinyl decals for walls. They're peel-and-stick and won't damage your wall – and when you want a change, just pull the decals off and try something new. Genius! There's a huuuuge selection to choose from but we particularly love the Dino Wall Pattern Decal (R590 – avaliable in a range of colours) and Under The Sea (R590 – available in a range of colours). Shop wall decals and other decor at Kikki and Franki.
Medela
Medela offers mums a range of accessories that make breastfeeding, breast milk pumping and the process of collecting, handling, and storing breast milk easier and more convenient. Medela's accessories help you retain the valuable nutrients in breast milk during transport. Essential accessories such as baby bottles and breast shields are quick and easy to clean – whether you are at home or on the go. Click HERE to read more.
MRP hooded towels
Summer is here and we have every intention of spending lazy weekends relaxing by the pool or sprinkler. What more could you possibly need? Well, it might not be a need but something you'll certainly want is one of these fab hooded towels for kids! Fruit-print towel from R99.99 and Spider Man towel from R119.99 from MRP.
Wow Jude cleansing cloth
How much do you think you've spent on fancy lotions and potions over the years that have promised softer, smoother and clearer skin? What if I told you that the answer you're looking for isn't necessarily a cosmetic? Enter: the Wow Jude cleansing cloth.
A potent mix of polyester and silk fibres designed to do all the heavy lifting, exfoliating and cleansing you usually rely on fancy face washes to do. And no, before you ask, this isn't just another face cloth – the millions of tiny fibres on a Wow Jude cleansing cloth increase the surface area of the cloth by about 15 times more than a regular facecloth, and they work almost as a magnet that attracts make-up, dirt and impurities off the skin and (here's the really smart part) into the cloth, so you're not spreading them around your face as you cleanse.
How do you use it? Simple. Just soak the cloth in warm water then, starting with the side of the cloth with the shorter pile, cleanse your face using circular motions. Then move on to the other side of the cloth to exfoliate. The cloth is machine washable and you only need to rinse it out with clean water and use an antibacterial hand was between washes. The cloths come in an impressive range of colours and there's even an octopus-shaped one for kiddies. From R90 for the standard cleansing cloth, and R100 for the cleansing mitt available from Wow Jude.